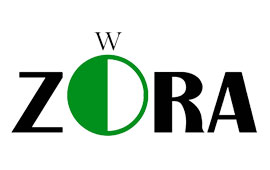 It's a great act for ZORA brand to enter Chinese market and it's also a great step for ZORA to achieve the development strategy. ZORA's headquarter is located in Maryland State, USA. ZORA has the leading high-speed channel integrated cabling products and the network devices, data communication products and WLAN. ZORA's Chinese marketing center is established in Changzhou City, Jiangsu Province, China to establish the fast channel service and effective product supply chain for domestic market.
ZORA has the specialized, high quality and high technology talents for R&D and production to develop the products in compliance with the international standard and provide the specialized service. All products are of the excellent technical characteristics. ZORA is devoted to the development and application of Internet high-speed channel products and provides the reliable technical service of high performance channel transmission products to customers. ZORA makes continuous pursuit and progress in the industry to ensure to provide different kinds of high quality high-speed channel products and solutions of network structure, which meet the requirement of network functions such as high-speed, bandwidth by different industries. ZORA is the ideal brand for the integrated cabling products and network data communication transmission products in view of cost-performance ratio.
ZORA provides the integrated cabling products based on international standard sound, data, multimedia, video and building management system. It inherits the advanced special technology and makes continuous improvement to develop and manufacture the products with individualized appearance and humanized operation. ZORA has the complete series of high quality products passing the testing by the Ministry of Information Industry to ensure effective performance of high-performance cabling system products. The products include UTP, STP, FTP and optical fiber series in accordance with requirements of ASNZS3080ISO/IEC11801, EN50173 and EIA/TIA568 standards and they're widely applied in government offices, education industry, high-end commercial buildings and intelligent residential districts.
ZORA makes continuous exploration along with the development progress of internet to develop and manufacture the high technology and high quality products according to the demand characteristics of Chinese market. ZORA continues to provide the excellent, high speed and safe network channel products and solutions which are leading in the industry and conforms to international and domestic technical standards for all users to ensure the cost input and make effective use of the advantages of network channel products. ZORA is devoted to product application and provide the all round product, technology and service support to achieve the development strategy target of collaborative development and shared network high speed and bandwidth with global users and establish the real global partnership. ZORA will keep pace with and integrate with Internet to make lead in the industry development.
ZORA provides the fifteen years quality assurance of global synchronization for Chinese users with integrated cabling products and establishes the specialized training center for complete service system of marketing and technical support, product application and network management. Product and service are always the highlights of market expansion of ZORA brand and the strategic target for development to achieve the synchronous development of global product and technology.